Bengals: Men in Stripes Episode 4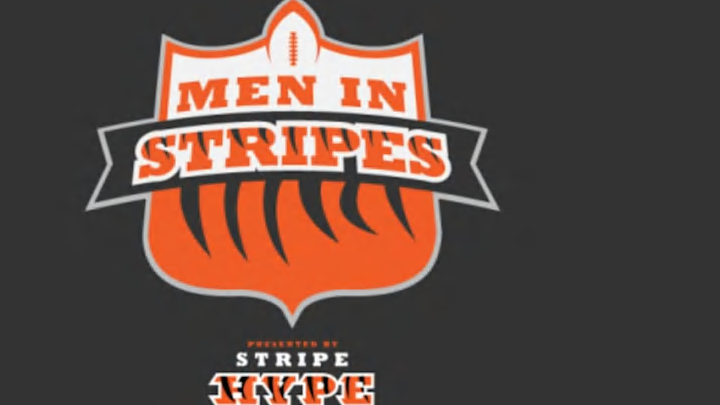 This image is a property of Stripe Hype and FanSided LLC. /
Coming off a Combine where a lot of young NFL prospects got a chance to show their true value to all 32 NFL Teams, the guys at Men in Stripes took the time to recap the winners and losers from the weekend in Indianapolis.
Also of course, we talk Free Agency…. Because, why wouldn't we discuss Free Agency the week before Free Agency is official. We talk about potential back up Quarterbacks if the Bengals were to trade A.J. McCarron and we also discuss some guys we think could be great fits for the Cincinnati Bengals.
Also Tim goes on to discuss why he still believes that Notre Dame Receiver Will Fuller is still the guy to take at #24, especially after a great showing in the combine. The team discusses the devastation of Jaylon Smith's latest medical results on his knee injury.
Then of course, we have the great time of "Picking up or Putting Down." This week we look at if Shawn Williams will end up being a starting Safety for the Bengals? Will Tyler Kroft scoure four Touchdowns for the Bengals in 2016 while backing up Tyler Eifert? Can A.J. Hawk end up being one of the teams top tacklers this season? And last but not least, Will the Bengals draft a Wide Receiver in the first round of the 2016 NFL Draft.