Men in Stripes: Episode 7: Bengals Re-Signing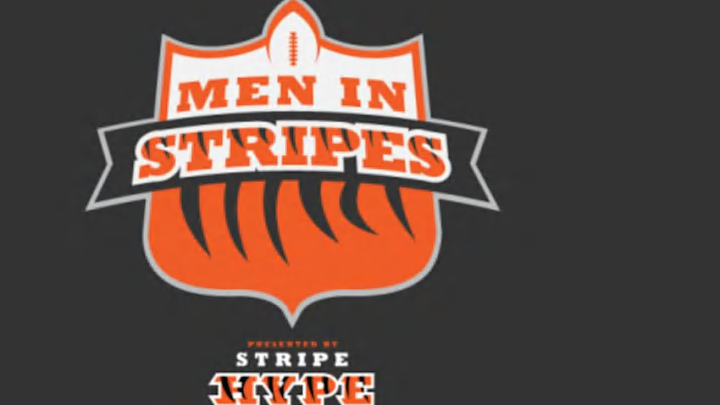 This image is a property of Stripe Hype and FanSided LLC. /
The Cincinnati Bengals made some free agent moves with some of the Bengals own players and even bringing in a few outside players for workouts.
They brought in Brandon LaFell and Karlos Dansby to work out and have had a few contract talks to this point. Brandon Lafell played a large part in New England's 2014 Super Bowl run. Karlos Dansby, although 34 years of age, still seems to play with the intensity of most linebackers in the league and wants to play for a Super Bowl contender.
Men in Stripes also takes a closer look at the RGIII signing. Should it be a concern to the Bengals with him under center? Should they still draft a first round quarterback this season? Carson Wentz or Jared Goff?
In this weeks edition of "Picking up or Putting Down," Which free agent will be in stripes come training camp? Will guys like Brandon LaFell, Karlos Dansby, or Nick Fairley, who just announced is going to the Saints, make the cut and sign contracts to come to Cincinnati? How about some of the Bengals Free Agents still hanging out there in Reggie Nelson and Wallace Gillbery staying in Stripes?
Also, we are looking to start a weekly mailbag segment with your questions. Please send your questions to MeninStripesSH@gmail.com. We look forward to next weeks show where Tim and I will break down any free agent moves, updated draft boards, and AFC North news.
Keep it here on Stripe Hype for everything Bengals news and opinions and join us for the next edition of Men in Stripes.