Pittsburgh Steelers Le'Veon Bell Faces Suspension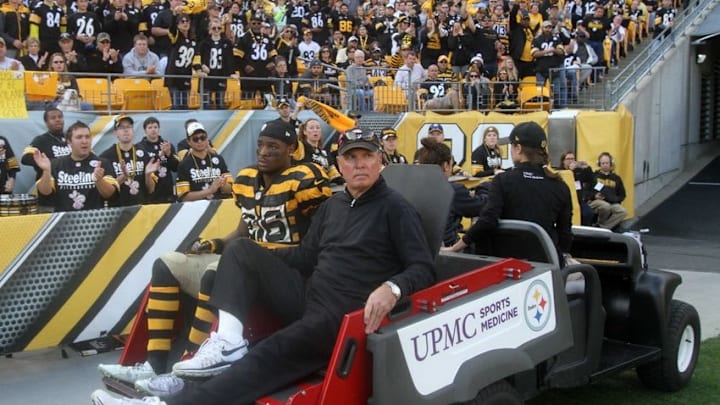 The Week 2 Bengals-Steelers battle may have gotten more even, now that Le'Veon Bell may be joining Vontaze Burfict on the sideline.
This was just released by ESPN this morning. Bell missed a drug test and is now facing a 4 game suspension. This comes less than a year after Bell was served a 3 game suspension (reduced to two) for violating the NFL Policy and Program for Substances of Abuse after he was arrested for a DUI and marijuana possession with, then, teammate LeGarrette Blount (served 1 game suspension).
This also comes after Steelers receiver Martavis Bryant is being suspended for the entire 2016 season for his violation of the NFL substance policy. Steelers fans will try to spin this and say that Deangelo Williams is a great backup and this will just be a career year for Antonio Brown, but you can't be the same team missing those two huge pieces.
Keep in mind, Bell didn't FAIL a drug test. He just kept missing them, on top of his suspension last season to make him a repeat offender of the league's substance abuse policy. However, this sounds like a case of a kid getting in trouble at school and their teacher sends a note home with them to give to their parents. You just don't give the note to your parents and all is forgotten, right? Wrong. Ask Le'Veon.