Men in Stripes: NFL Week One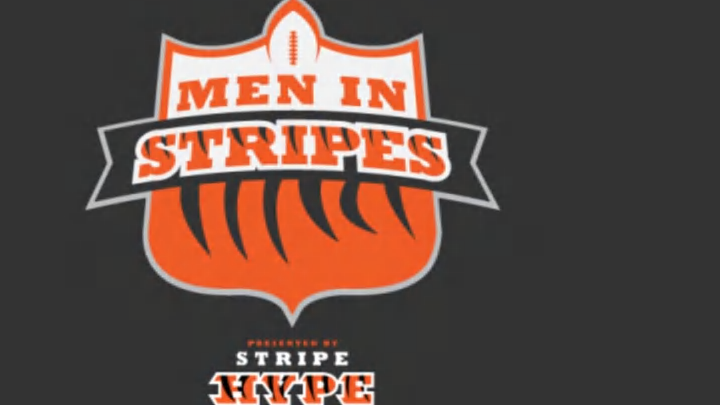 This image is a property of Stripe Hype and FanSided LLC. /
Men in Stripes is a weekly Bengals and NFL podcast presented by Stripe Hype and FanSided Networks. Email questions or suggestions to MenInStripesSH@gmail.com.
The boys are back with week one coverage of the NFL and the Cincinnati Bengals.
Matt and Tim break down this weeks match up between the Bengals at the New York Jets. Is Ryan Fitzpatrick any match up for this Bengals defense? Can Andy Dalton overcome not having Tyler Eifert? Will Tyler Kroft, Tyler Boyd, Brandon LaFell, and Cody Core play a factor in week one?
They take a look back to the surprising cuts and signs as the Bengals get the the magic number of 53 players. Was cutting P.J. Dawson a smart move, especially to sign a young unproven quarterback? When Brandon Tate was beat out by Alex Erickson, Did Matt's dream come true?
More from Stripe Hype
The guys take on week one of the NFL season in their breakdowns of the Denver Broncos and Carolina Panthers Thursday Night Football. Then they go into their lightning round as they touch on every NFL week one game. Who did the guys pick to win? (Note: Podcast was recorded before the TNF game)
Men in Stripes will return next week to break down a hopeful Bengals win, and get you ready for week two verses the arch-nemesis Pittsburgh Steelers. Can they enter week two 1-0? Will both sides miss key players on their teams? Will week one show us who is the favorite to win the AFC North?
Enjoy week one in the NFL everyone. Keep it on Stripe Hype for your game breakdowns and post-game reactions from the Bengals-Jets on Sunday.