The Stripe Hype team weighs in on the state of the Cincinnati Bengals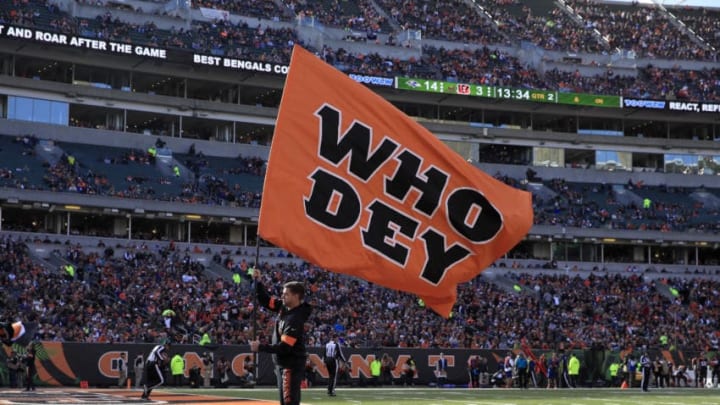 CINCINNATI, OHIO - NOVEMBER 10: A Cincinnati Bengals cheerleader performs during the game against the Baltimore Ravens at Paul Brown Stadium on November 10, 2019 in Cincinnati, Ohio. (Photo by Andy Lyons/Getty Images) /
(Photo by Andy Lyons/Getty Images) /
The state of the Cincinnati Bengals is very delicate to be put mildly. All but maybe five to eight teams go through a rebuilding period in someway every decade or so unless you're the Patriots of course.
What should be more worrisome than the record if you're a fan of the Bengals is the questionable moves the organization has made throughout the year. The announcement of benching Dalton on the day of the trade deadline, thus killed any leverage in trading him. The handling of the A.J. Green injury has been ridiculous, contradicting reports almost weekly. Last week you had the head coach saying he would play on Sunday and then later in the same day A.J. said he doubted he would play and since then has been deemed out indefinitely with swelling. You benched your starting quarterback to evaluate talent but you're going to risk the health and relationships of your franchise receiver over a half a season of meaningless games that they should be trying to lose anyway?
There is no reason not to shut him down and have him come back healthy next year if both sides are able to come to an extension agreement. The Cordy Glenn situation has been very weird and Redskins-y. The Raiders laid a blueprint last year by selling off their stars in Amari Cooper and Khalil Mack to acquire more draft capital and build for the future and heck, a year later they might make the playoffs.
The Bengals moved none of their assets that have proven every year since 2015 that the talent isn't enough to make the playoffs. Many of the frustrations for fans could go away with getting on the clock with the first overall pick in late December, a chance at a new era but it leaves a lot to worry about.
Alec Hare is a contributor at Stripe Hype, follow him on Twitter @AlecJHare