Cincinnati Bengals: 3 UDFAs who can make a difference on the roster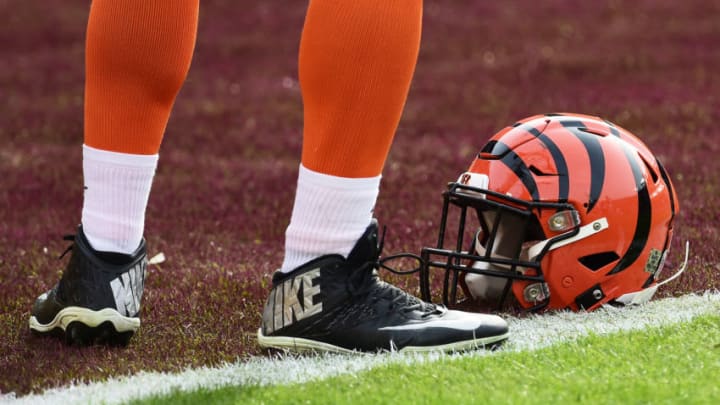 Cincinnati Bengals (Photo by Patrick McDermott/Getty Images) /
Darius Hodge #2 of the Marshall Thundering Herd (Photo by Joe Robbins/Getty Images) /
The Cincinnati Bengals are hoping to see some magic out of their undrafted free agents (or UDFAs, as they're often referred to as). It's rare for a UDFA to step into the lineup and make a huge impact but sometimes they end up being nice players and add something to the roster. Maybe it's depth or actual playing time, but the Bengals have a few UDFAs who could add something to this team.
Let's check out the three UDFAs who the Bengals hope can be difference-makers.
Cincinnati Bengals UDFAs to watch – No. 3: Darius Hodge
It's no secret that the Bengals had the worst pass rush in the league last year and they definitely made it a point to improve that department over the offseason. They signed Trey Hendrickson while also drafting a whopping four defensive linemen with the hopes that their pass rush would be more efficient in 2021.
Darius Hodge has a chance to sneak onto the roster and pack a punch and Benedetto Vitale of Clutch Points said he'd be the one UDFA he'd bank on to make Cincy's roster.. Hodge played at Marshall for three seasons and totaled 117 tackles (20.5 for loss) and 15.5 sacks during that time. He likely went undrafted due to playing at a non-Power-5 program but the Bengals could have found a diamond in the rough with Hodge.
Now, is Hodge going to come in and be a wrecking ball right away? Probably not, though anything is possible. The more likely expectation here is for Hodge to be used as more of a depth piece and coming in as a rotational player. If he can make the most of his snaps, there's real potential for Hodge to transition into a special player for the Bengals.