Bengals schedule 2022: Which teams will Cincinnati play next season?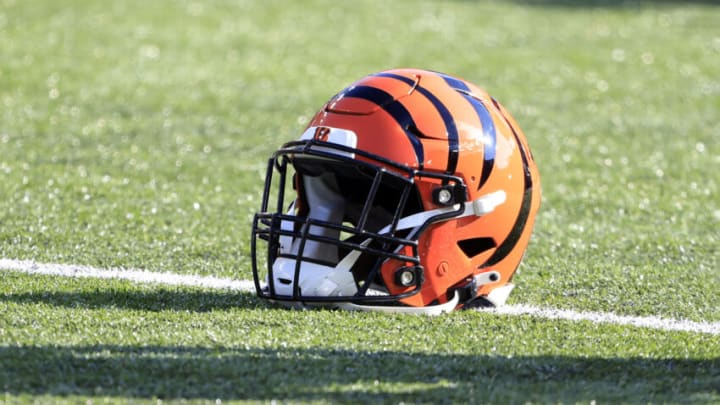 Cincinnati Bengals (Photo by Justin Casterline/Getty Images) /
The Cincinnati Bengals' schedule for the 2022 season isn't out yet but we know all of the team's opponents for next season. With the conclusion of the 2021 regular season, we know the placements of all of the teams and know who the stripes will be squaring off with.
This past season, Cincy faced off with the AFC West, NFC North, and their 17th game was against the team that placed in the same spot as them in the NFC West (49ers). This upcoming season, we'll see the Bengals get a much tougher slate (yes, even tougher than the one they had this past season) due to playing a first-place schedule.
The divisions on the schedule for 2022 are the AFC East, NFC South, and the 17th game comes against the first-place team from the NFC East.
With the AFC getting home-field advantage in the 17th game last season, they'll be on the road for nine games in 2022. That means there are eight games at Paul Brown Stadium and nine on the road elsewhere.
Bengals Schedule 2022: Who does Cincinnati face?
The home games come against the three divisional foes (Browns, Ravens, and Steelers), the Falcons and Panthers of the NFC South, and the Bills, Chiefs, and Dolphins. They get the Bills and Chiefs due to winning the division (though they'd have faced Buffalo anyway) and now facing other division winners. The Dolphins are on the schedule to the AFC North facing the AFC East this year.
As for the away games, I mentioned how the Bengals would be on the road nine times in the 2022 season. They'll head to their three divisional rivals' stadiums, of course, but also in the AFC will travel to Nashville to square off with the AFC South champion Titans, New England for a date with the Patriots, and New Jersey to face the Jets.
The Bengals also have road trips on tap to Dallas, New Orleans, and Tampa Bay for their NFC slate. That's a brutal NFC road schedule but that New Orleans one should at least bring some friendly Saints fans rooting for LSU products on the Bengals' roster.
That's a tough schedule for Cincinnati in 2022 but they had a brutal schedule this season and look how that turned out. The most difficult matchups not in the AFC North are against the Bills, Buccaneers, Chiefs, Cowboys, and Titans.
"Cincinnati Bengals: All-time passing leaders in franchise history"
What matchups are you looking forward to in 2022?