6 Rams players who could strip Super Bowl LVI win from Bengals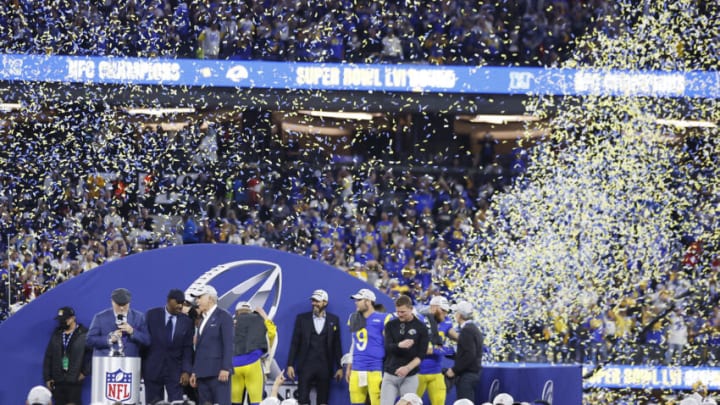 Los Angeles Rams (Photo by Christian Petersen/Getty Images) /
Odell Beckham Jr., Cooper Kupp (Photo by Kevork Djansezian/Getty Images) /
5. Odell Beckham Jr.
4. Cooper Kupp
I'm putting these two together because they play the same position so it's easier to just discuss the Rams receivers vs. the Bengals secondary in one section rather than splitting it up.
Cincinnati is familiar with Odell Beckham Jr., who spent the past three seasons with the Browns and demanded his way out so that he could play for a team with a better quarterback. He chose to sign with the Rams and has made a world of difference in Los Angeles, especially with Robert Woods going down with an injury around the same time.
Cooper Kupp is arguably the best receiver in the league, tallying just shy of 2,000 receiving yards while also adding a whopping 16 touchdowns to his 2021 totals. He's a lock to win Offensive Player of the Year and if the MVP award wasn't designed for quarterbacks to win, he'd have a shot at winning that as well.
The Bengals will probably put Chidobe Awuzie on Kupp, who struggled against A.J. Brown in the Divisional Round but bounced back last week after letting Tyreek Hill get his early on. Eli Apple will likely cover Beckham.
Kupp will probably have a big game regardless but the Bengals can't let him, or Beckham, be the reason they lose this game. They've handled Hill and Travis Kelce wonderfully in the second half of both games vs. the Chiefs so some big-time adjustments in the second half will be key to slowing these guys down.