Bengals have Ripley's penguin on their side for Super Bowl LVI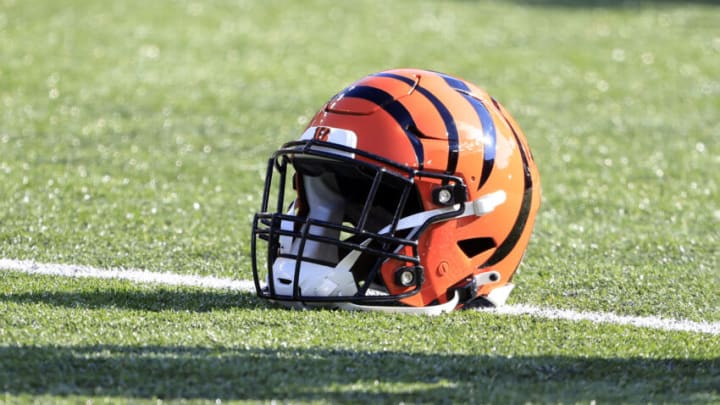 Cincinnati Bengals (Photo by Justin Casterline/Getty Images) /
A famous penguin (yes, you read that correctly) has predicted a Cincinnati Bengals victory at the Super Bowl LVI. Who would've thought?
Cincy was already heading into the Super Bowl with a fair chance at winning it all, despite being listed as 4-point underdogs.
Now, Cincy has the support of an influential figure…from the Arctic tundra. Ripley's Aquariums, which has locations in Tennessee, South Carolina, and Canada, boast their very own "MVP," or most valuable penguin.
A four-year-old African penguin named Fleury was presented with two options for the Super Bowl winner: waddle to the left for the Rams, and waddle to the right for the stripes.
In a must-watch video, the ever-adorable Fleury ended up waddling right, choosing Cincinnati as the national champions.
Ripley's penguin predicts Cincinnati Bengals' victory at Super Bowl LVI
Fleury's pick may be taken with a heaping of salt, though, as the penguin incorrectly predicted the Kansas City Chiefs winning last year against Tampa Bay.
Here's a statement from the aquarium's vice president, Ryan DeSear:
""Out to redeem herself after last year's pick, we were shocked when Fleury selected the underdog Bengals, but Cincinnati is much closer to her Gatlinburg home at Ripley's Aquarium of the Smokies.""
Come Super Bowl Sunday, Fleury won't be the only one with something to prove.
The Bengals will be seeking their first Super Bowl title, which could hinge on the performances of Joe Burrow, Ja'Marr Chase, the collective Bengals' defensive unit, and several other stars.
On paper, the Rams have the more well-rounded team and a much more experienced head coach in Sean McVay.
What Los Angeles doesn't have, though, is the backing of Fleury the penguin. Fleury isn't the only animal connected to the Bengals this year — some Bengals players are dedicating the Super Bowl to a gorilla named Harambe, who was notoriously killed at the Cincinnati Zoo in 2016.
Whether it's Fleury, Harambe, or another dignified creature, the animal kingdom will roar for Cincy on Sunday.