3 bargain free agent offensive linemen for Bengals to target in 2022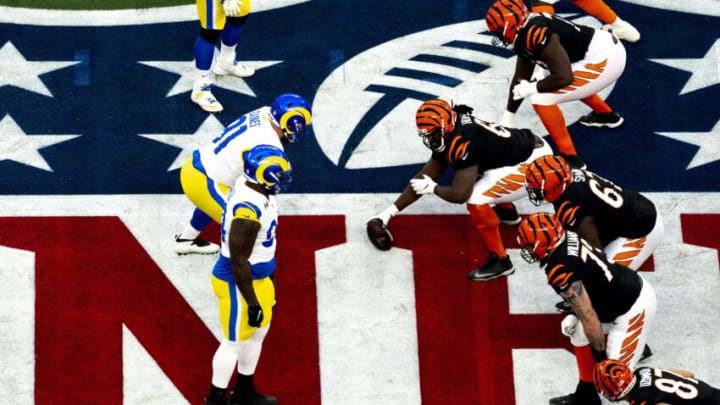 Cincinnati Bengals center Trey Hopkins - Mandatory Credit: Albert Cesare-USA TODAY Sports /
Connor Williams – Guard
Do you want the Bengals to fix the line or what?? The Bengals need stability and predictability across the line until the younger guys get up to speed.
Speaking of young guys, enter Connor Williams. Williams turns 25 in May, which is fairly young for a guy hitting the open market. A former second-round pick of the Cowboys, Williams struggled mightily last season.
So why would the Bengals want him? I'll tell you.
Williams' major malfunction in 2021 was the yellow hankie. In fact, he was second in the NFL in penalties with 15, per PFF. Ouch. Not good, right? Well just hold your horses, cowboy.
What was the strong suit of the Bengals line in 2021? I would offer discipline. Gone are the days of "false start Bobby Hart".
What replaced that?
Well, while the line struggled in protection, they didn't struggle discipline-wise. Gone are the days of the flinch, the desperate hold, the head-scratching false start in a quiet home stadium. Most of this can be credited to Frank Pollack.
Williams is a bit undersized for a guard, but that only means he can be slid back to his natural position of tackle if need be. Versatility is key along the offensive line. If Pollack can settle Williams down and limit the penalties, the Bengals could land a young, versatile lineman at a bargain price that might play a key role down the stretch in 2022.
Remember Bengal fans, the team likes to make its hay after the first wave of free agency is over. I expect the Bengals to make a splash, likely in the secondary, but adding key, value-minded pieces like the three I listed could be integral to stabilizing the line and propelling Joe Burrow and company through that open window with the Lombardi in hand.
Stripe Hype /
Want your voice heard? Join the Stripe Hype team!
Could you see Cincinnati signing any of these free agents?