Bengals News: Paul Brown Stadium is no more and uniform schedule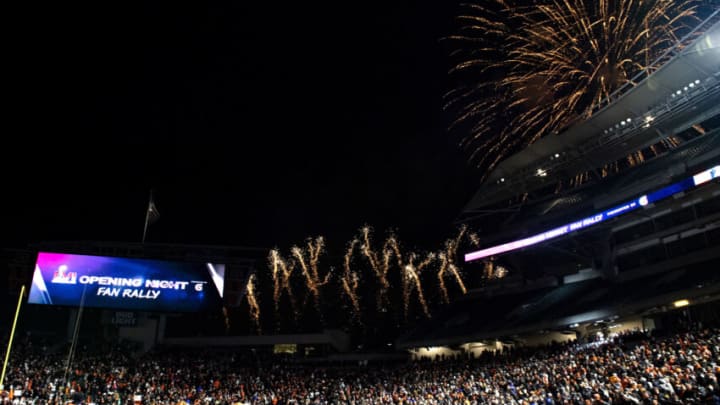 Cincinnati Bengals (Photo by Emilee Chinn/Getty Images) /
Bengals news surrounds the team coming to an agreement on a new naming rights deal for Paul Brown Stadium and also the uniform schedule for the highly anticipated 2022 season. 
It's hard but Paul Brown Stadium will be no more, as the Cincinnati Bengals have agreed to a naming rights deal on the legendary stadium. When the stripes take the field in Week 1 against the Steelers, it'll be at Paycor Stadium.
Paycor is a Cincinnati-based company that specializes in human resources software. We all knew the day would come when the stadium might have to undergo a naming rights deal and it officially arrived on Tuesday.
Mike Brown talked about the naming rights situation when training camp first kicked off and mentioned that he felt as though his father, who the stadium was named after, would have been okay with the move.
""This is a move that I think my father would have agreed to. He was always for what is best for the football team," Bengals president Mike Brown said in a statement. "This partnership allows the Bengals to continue to compete at the highest level in the NFL and exemplifies our long-term commitment to the community.""
Something else going on with the team is their uniform schedule dropped earlier in the week. The Bengals made headlines everywhere when they announced they'd be donning white helmets and bringing back the color rush jerseys from a few years ago for a number of games this season.
Check out what's trending in Bengals news.
With the uniform schedule, I'm mostly bummed that we'll only get to see the alternate orange jerseys one time during the regular season. Don't get me wrong, I love the color rush look and the white helmets are going to be killer, but the orange jerseys with the black pants last year were my favorite look.
What are your thoughts on the new stadium name and on the uniform schedule for the 2022 season?