6 Rams players who could strip Super Bowl LVI win from Bengals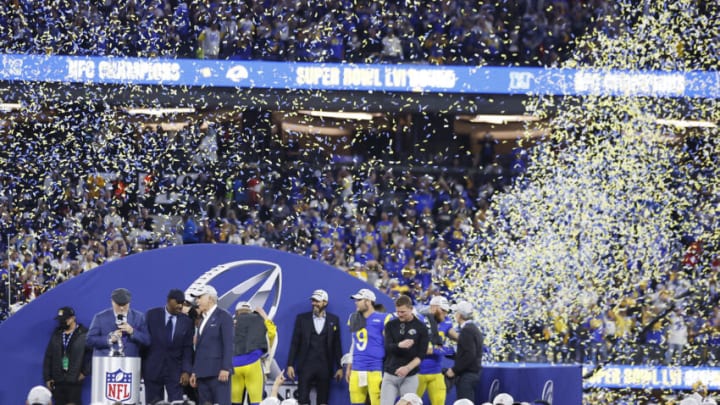 Los Angeles Rams (Photo by Christian Petersen/Getty Images) /
Cincinnati Bengals (Photo by Rich Fury/Getty Images) /
The Cincinnati Bengals and Los Angeles Rams are the final two teams remaining in the NFL and will square off in Super Bowl LVI to find out who the best team in the league is for the 2021 season.
No one predicted this would be the matchup when the season began. Maybe people thought the Rams would get here, as they made it to the Super Bowl in the 2018 season but lost to the Patriots. No one, however, thought the Bengals — who won four games in 2020 — would be the AFC team in the big game.
Yet, here we are.
The stripes are one win away from being crowned Super Bowl champions for the first time in franchise history. In a gauntlet of a division, that made the Bengals' journey to this point that much more impressive. People thought it'd be the Ravens or maybe the Browns representing the AFC North in the playoffs, but nope — It was the Cincinnati Bengals, who won six games in the two previous years.
Win or lose, this ride was impressive for Cincy. If they want to win this game, they need to make sure these six Rams players don't have big games. If any of these guys are able to 'take over', so to speak, then the Rams might be able to snatch this game away from our lovable Bengals.