It's a little under a month until the 2014 NFL Combine, and you can already find a mock draft on every NFL website out there.
Now, it's time for the newest one from Stripe Hype, and this one takes a swing at who each team may draft in the first-round of the 2014 NFL Draft.
I have only forecasted one trade in the first round, and it is only because St. Louis has already started to openly shop the No. 2 pick.
I do believe other trades will happen, but there is three months until the actual draft so we'll keep it simple for now.
Here is our latest 2014 NFL Mock Draft for the entire first-round: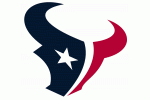 1. Houston Texans
Johnny Manziel QB, Texas A&M
There have been rumblings the Texans would move this pick, but they need a franchise QB. There is only a couple franchise quarterbacks in the draft so why give up your choice of the hardest position to fill. They make their pick.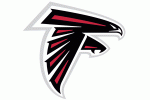 2. St. Louis trades to Atlanta:
Jadaveon Clowney DE, South Carolina
Atlanta gives up the sixth, 37th, and next year's second round pick to get Clowney, but he's well worth the move up. This is almost the only scenario I see that drafts the best prospect in the first three picks.
Everyone else needs a QB.
Tags: Cincinnati Bengals NFL NFL Draft NFL Mock Draft Super Bowl